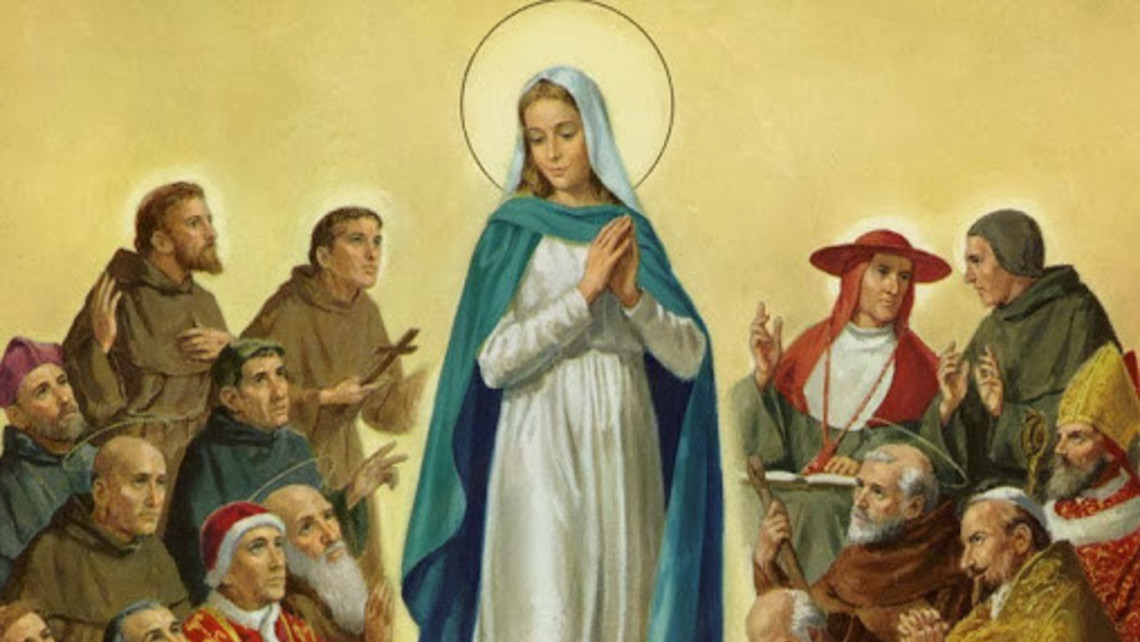 A Few Things we would like to announce/offer:
1.  We would like to invite everyone to Communal Prayer each day at noon, each of us from our own locations, reaching out in prayer and care to surround each other with God's healing love and deep peace.  We remain together during this time in our mutual spirtual support for each other, as well as for God's precious people. Blessings upon us all and may we remain rich blessings for each other as we continue this journey together.  
Every other day we will switch the prayer we say:
Day One, will be The Angeles/English & Angeles/Spanish 
Day Two, will be a Prayer to Guadalupe/English or Guadalupe/Spanish
2.  Know that Fr. Neal will be celebrating mass each day privately and offering any mass intentions as previously requested and is praying for all of us and our families.
3.  In light of the Shelter in Place order for our entire Diocese, The Cathedral of Christ the Light is committed to living out its core purpose of uniting people around Christ, the reason for our hope.  A handout has been created which offers practical advice on how to properly attend and get the most out of a recorded Mass or "live-streamed" Mass.  
4.  Daily Mass, as well as Sunday Mass can be viewed on EWTN.  Also on KOFY 13 Sunday Mass is shown at 6AM & 8:30AM, and on Channel 12 at 6:30AM.
5.  You may also pray the daily readings.