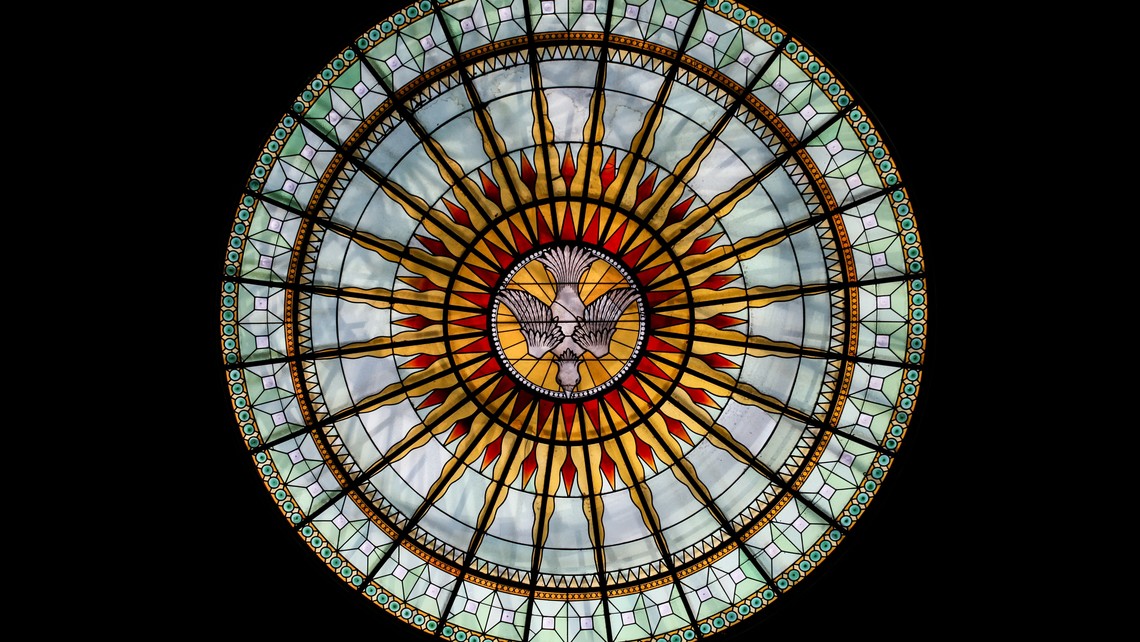 All Are Welcome Mondays 7-9pm
To increase the knowledge of and life in the Holy Spirit through praise and worship, teachings, fellowship, Prayer and Sharing. Group meets on Monday night (Hennessey Room);begins with praying the Rosary at 7pm and continues with praise and worship until 9pm. All are welcome - come and pray with us for God's Glory to build His Church with guidance of the Holy Spirit.
Veni Sancte Spiritus
Holy Spirit, God of Love, Come and let fall from above Ray of our light.
Contact Tim Haley 925-451-9503